The idea of this article was to explore the concept of a different approach to computer algebra—one that amplifies an individual's ability to both produce and consume mathematics. This is done by having methods that allow the manipulation of expressions at a more direct level instead of blackbox methods that do a lot at once. Additionally, methods that aid with derivations and are transparent in their steps are explored.
There are other works that can be said to be similar in theme:
Mathematica¶
I would be remiss to not mention Mathematica. It has an incredible amount of functionality, and with Wolfram Alpha, is unmatched as a scientific notebook tool. Unfortunately, it is quite expensive and inaccessible to many. This work is distinguished from it by having a bit more emphasis on exploring math through non deterministic search tools.
Konrad Hinsen¶
Konrad Hinsen has done a lot of interesting work in and written a lot about the mutually reinforcing aspects of math and programming. His work is focused on languages that aid in the communication and reproduceability of scientific work.
Lean¶
This project is a bit different, being a verifier and also operating on full proofs but nonetheless shares a similar motivation of wanting to use computers to improve the pedagogy and doing of mathematics.
SIN and SAINT¶
In the 1960s Moses and Slagle worked on symbolic integrators patterned on how a human might do integration. It is mind boggling to me that they managed to do all that back then on such limited compute. This is to me more impressive than playing ATARI arcade games from pixels. Today, the main difference I suppose, is what would have taken them weeks or months might now take me hours or days using much fewer lines of task specific instruction. Nonetheless (like SHRDLU or Eliza), it's completely astounding what they managed to achieve with so little.
Summary and Next¶
In this, I have used small examples to explore a different branch off the usual approach to computer algebra. In particular, one focused on communication, amplifying a user's ability to consume or produce mathematical artifacts and learning.
In the short term, I aim to get transparent integration at least as good as a math grad student. I currently see no barrier to this. Medium term after that will be to derive the relative entropy of two normal distributions.
Further on will be using knowledge bases to derive things in Vector calculus, variational calculus, information geometry and even category theory. I am more uncertain here but results are promising.
In essence, the goal is to have a quite capable math assistant which augments your ability to quickly apply new math knowledge. The idea here is that, though unused math quickly decays, if put in this system, it will maintain indefinitely, ready to be reused even if you no longer remember. Or even better, it could jump start and accelerate your own recall. I also envision using it to check derivations in math heavy papers where, even if you can follow, it's often too much of a bother.
In general, I am operating under the assumption of, if a human can follow the derivation, then the computation should be completeable in a timely manner. I also see high pedagogical utility.
In the next post I'll look at combining the above two approaches into a single one but unlike these, it will be an open ended search where the goal is to simplify the input expression: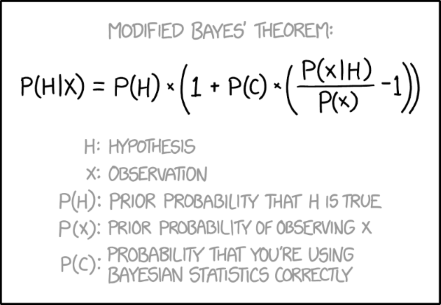 I'll also be looking at filling in steps of some quite simple proofs.
Conclusion¶
With machine learning you can write something that can categorize images better than most humans. But you can also do useful things with symbolic AI: write things that can do math better than most humans.
While Deep Learning is well suited to image processing, sound somewhat and natural language passably (consider the scope and not limited and quite meaningless metrics), symbolic approaches do well in tasks that correspond to high level human reasoning. Here, I have focused on mathematics but similar can be seen with a human like approach to learning from limited data.